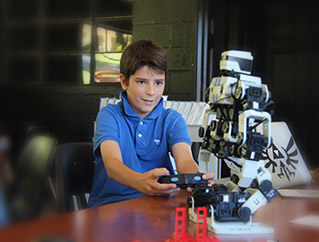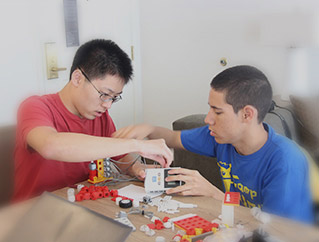 STEM, an acronym for Science, Technology, Engineering and Mathematics, plays an important role in education and the importance of which weighs as much as the Language and Writing in education nowadays. However, it's not just some education policy that combines several curricula into 1, it emphasizes that teachers should encourage students to solve problems with integrated knowledge.
Under such background, children's interest to technology can be inspired, which ushers them into the era of intelligent technology; children's science and technology literacy can be enlightened, which lays the root for the cultivation of future elites. STEM, for a lot of kids, is a great doorway into learning new ways of thinking, reasoning and problem-solving, namely it can improve children's capacities in almost all respects.
What's The Goal of Abilix Robotics in STEM?

The goal is NOT only to make the Robot.
The goal is NOT only to win the contest.
The goal is NOT only to understand science.
The goal is NOT only to use technology.
The goal of using Robotics is to learn how to think and solve problems. And once you can do that, you can solve any problems, no matter what the technology or situations occur.